135L Pro Spray
The Safer solution to weed spraying!!
The 135L capacity Pro Spray Elite is based on the ProSpray model with all the features it offers and more.
Thanks to its accuracy and its superior aluminium handlance with high-flow nozzle the 135L pro spray elite has less drift and so is more environmentally friendly and ensures effective and accurate spot spraying. It comes with 5m of handlance hose with optional longer length.
The Quad-X range of sprayers run off a 12v supply and so can be used with a stand alone battery. It is possible to run the Quad-X sprayers off a ride on lawnmower, jeep/4×4 or tractor. You may need to add a suitable mounting bracket for some vehicles to attach the sprayers to. You may benefit from ordering our sprayers with the option of a 7 pin trailer plug which would allow you to simply plug the wiring into your trailer lighting socket and turn on your side ligts to power the sprayer. As standard the Quad-X sprayers come with a wiring kit fitted with ring terminals to suit connection straight to a battery or for an ATV.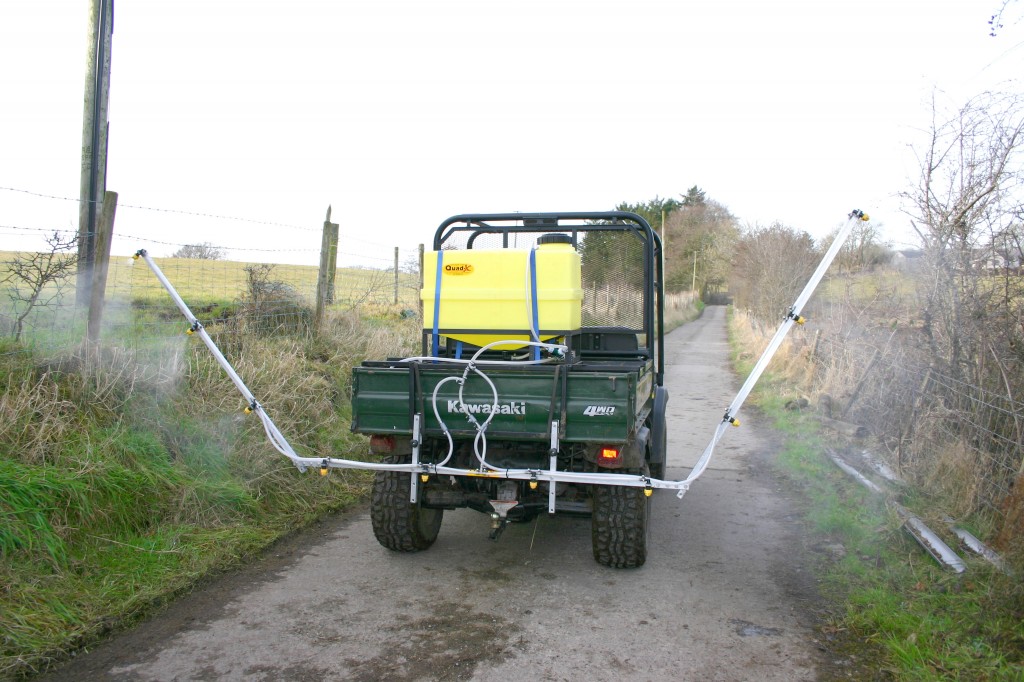 For larger applications why not try our Tractor Sprayers manufactured by Blaney Agri Ltd our Tractor machinery division, available with 400L – 1400L capacity with optional booms widths from 8m – 12m.  The low centre of gravity design gives better stability working on hilly ground.
All sprayers are compatible with the Quad-X Sprayer Boom Range
Designed and Manufactured in Northern Ireland