Get the most out of your quad by adding Quad-X equipment to the front, to help with many tasks such as mucking out, sweeping or feeding housed livestock.
Quad-X have developed the strongest most versatile front mount systems you can buy.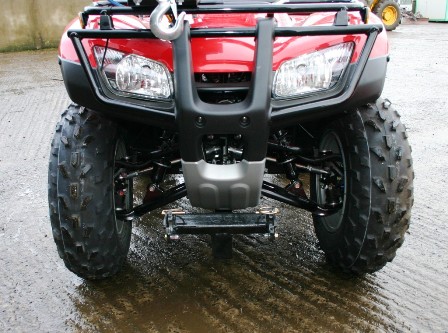 Comes complete with Brackets that fixes the mount to the underside of almost all ATVs and gives maximum ground clearance and strength.
The supermount can be used with numerous Quad-X attachments such as the power sweeper, front bucket, scrapers and snow plows. Design protected unique Quick release clips allow easy attachment / removal of the front accessories in seconds.
These front mount systems are universal to fit most** quads.
** Excludes sports quads, Some Utility models will require modification ie. plastic bumper or Skid removal/ modification, however new holes may allow Quad Skid plates to remain in place.
Designed and Manufactured in Northern Ireland