Quad-X harrows are 3 way harrows, manufactured from a 11mm high-tensile steel. They have been developed specifically to suit ATVs / UTVs (other standard harrows projection and angles are suited to tractors which travel more slowly).
With a Quad-X harrow you have peace of mind that you are not wasting your money or your time. They are ideal for :
grass harrowing
levelling horse arenas
removing moss
seed or bed preparation
horse manure spreading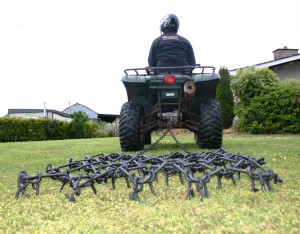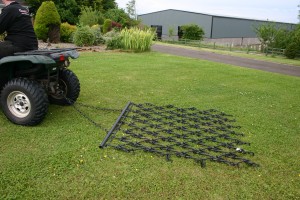 Suitable for golf courses, beaches, equestrian centres and football pitches.