ATTENTION ALL WELSH FARMERS – Quad-X Weed Wiper GRANT
March 6, 2020
 ATTENTION ALL WELSH FARMERS – Grants available on Quad-X Weed Wipers.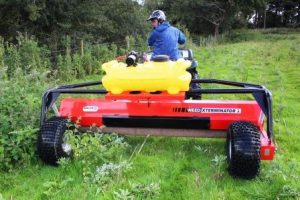 The Farm Business Grant re-opens on 2nd March 2020, offering up to 40% funding towards a Quad-X weed wiper.
Quad-X offer the most advanced weed wiping systems guaranteed to save you up to 97% in chemical costs compared to conventional boom spraying.
Click here to find out more about our ATV weed wiper range, which includes the WIpeout 2 – equipped with a unique dual roller system for maximum contact with the weed, and an automatic weed control system to take the guesswork out of weed kill, all developed to maximise weed kill with minimum chemical in 1 pass…saving lot of time and money.
Another key benefit of the Quad-X weed wiper is that you can apply herbicide even on windy days thanks to the roller system which applies the chemical directly onto the weeds.  There is no nasty drift which can be harmful to the driver, to flora and fauna and the surrounding environment.  Chemical is applied only to the weeds and is NOT applied to the grass – saving chemical, saving money and protecting you and the environment.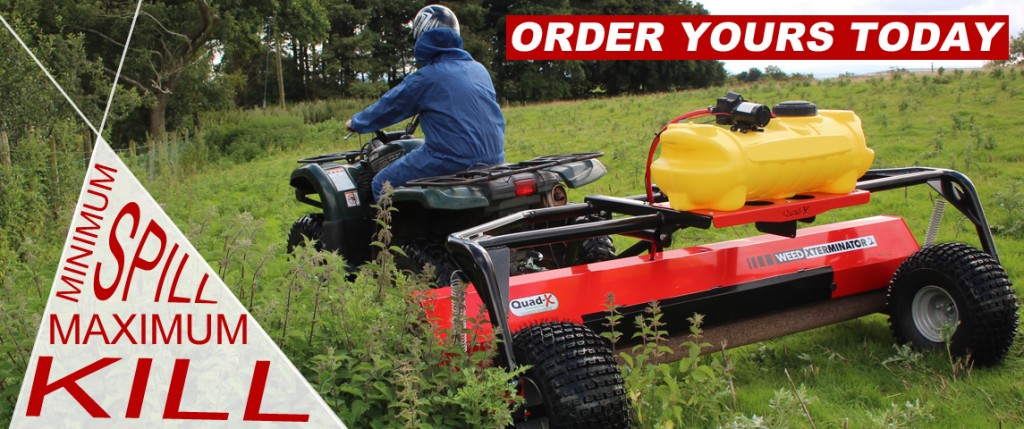 To qualify for the grant the business needs to be registered with Farming Connect, and a representative from the business needs to have attended a "Farming for the Future" event organised by Farming Connect.
Don't miss out … get in touch today to find out more about this weed wiper grant.  Grant application closes 10th April.
Call 028 2587 2800, email info@quad-x.com or contact us through facebook / twitter @quadxmachinery
All Quad-X machines are designed and made in Co Antrim, UK – with over 25 years' experience